A broken clock might be right twice each day, but that's no way to get the time! Expert Repairs will work to get the hands on your favorite clock moving once again, so you always have the right time. We're well-versed in complete clock repair in Palm Desert, Coachella Valley, Palm Springs, Indio, and Cathedral City, CA, working on everything from your heirloom cuckoo clock to the majestic grandfather clock that's been in your family for generations.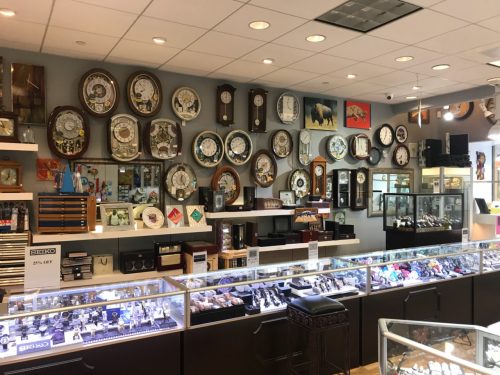 Expert Clock Repairs
Thanks to our extensive background in watch repair and our familiarity with timepiece mechanisms, we're able to provide repairs for all types of clocks, no matter how old or what style. In fact, we've been working on clocks for over 35 years, delivering repairs that range from minor and aesthetic, to major functional restorations. Our chief goal is to ensure your clock works smoothly and accurately for years to come.
Grandfather Clocks
More than just cuckoo clocks and other heirloom mantlepieces, we also offer grandfather clock repair in Palm Desert, CA. For these gigantic centerpieces, we actually work with you to schedule a house call at a time that's convenient for you. We'll assess the condition of your clock and can provide recommendations about the services needed to restore its function. From there, we work quickly and carefully, breathing life into your grandfather clock so it chimes beautifully once again, on the hour.
Get Clock Repair
Bring your nonfunctional or damaged clock into Expert Repairs today to get a free estimate on clock repair services. Or, schedule an appointment with one of our technicians to have us come out to inspect your grandfather clock. We'll do what it takes to make sure your clock strikes true on the hour, every hour. Call us today at 760-776-0800 and we'll be glad to apply our decades of expertise to the benefit of your clock or jewelry repair, engraving services, and more.