Your favorite necklace or special pair of earrings aren't going to sparkle as much of they're damaged. Don't leave broken jewelry discarded at the back of your jewelry box—instead, bring it to Expert Repairs to have it restored to a like-new condition. We're the local authority on jewelry repair in Palm Desert, Coachella Valley, Palm Springs, Indio, and Cathedral City, CA and even sell a selection of fine gold and silver jewelry and custom-made rings in-store for you to browse.
Servicing All Jewelry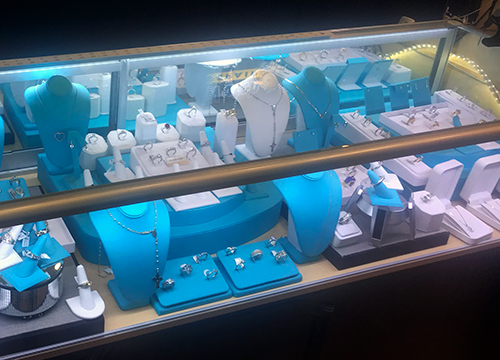 Expert Repairs is ready, willing and able to provide jewelry repair and restoration services to all different types of jewelry, including necklaces, earrings, rings, bracelets, timepieces, brooches and more. We have experience spanning the gamut of jewelry styles and price points, repairing antique jewelry, high-end pieces and everyday favorite accessories.
From resetting loose stones, to repairing clasps and chains, to fixing deformations and misshapen pieces, our breadth of abilities ensures we're delivering the service your jewelry needs to look great again. Best of all, we deliver jewelry repairs with precision, so you're never even able to tell a repair was made.
Free Inspections and Cleanings
As a convenience to our customers, we offer complementary jewelry cleaning in Palm Desert, CA when you bring us your piece. We'll make sure it gets cleaned appropriately and thoroughly, so it's not damaged or tainted during the cleaning process. And, in addition to cleaning, we'll also be glad to provide a free inspection! With a careful eye, we'll check for loose stones, damage, weathering or wear, and can recommend solutions as needed.
Sizing
Need a ring sized to appropriately fit you? We'll be glad to provide this service! Sizing takes about an hour and we promise you'll leave with the ideal size for your finger. We make it quick and easy, unlike other jewelry stores that send your items out for sizing.
Get Expert Jewelry Repair
For cleaning, inspections, sizing and other jewelry repairs, clock repair, and engraving services, contact Expert Repairs by calling 760-776-0800. Or, visit us today at Westfield Palm Desert mall for immediate service.