Among some of the other consumer goods we provide repairs for, Expert Repairs is the place where you can get your glasses repaired in Palm Desert, Coachella Valley, Palm Springs, Indio, and Cathedral City, CA. Instead of having to find a specialist for this task, we make it easy to drop them off and pick them up again, good as need!
Repairing All Frames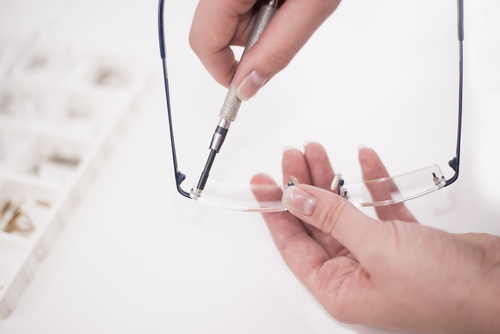 From off-the-rack frames you've had for years, to design frames you bought just last week, count on us for repairs when it comes to any kind of eyeglasses. We handle your frames with care, whether they're a discount, well-worn pair or a special set you only wear occasionally.
*Please note, we do not perform any repairs to lenses and do not offer any optic services outside of general eyeglass frame repairs.
Custom Glasses Repairs
Have custom frames that need glasses repairs or need a pair of glasses specially fabricated for you? We offer argon welding services to perfectly shape frames around your specifications. We save you the cost of having to find completely custom design frames, which can range in the thousands of dollars!
Contact us at Expert Repairs for more information about our experience with glasses repairs or visit our store today in the Westfield Palm Desert mall for titanium eyeglass repair, watch repair, and more.