Need a piece of jewelry, a timepiece, a clock or some other special gift engraved for someone? Expert Repairs offers engraving services to customers and can work with you to make sure your engraving is perfect in every way: from the font and placement to the little details, like kerning and leading.
Engraving Your Message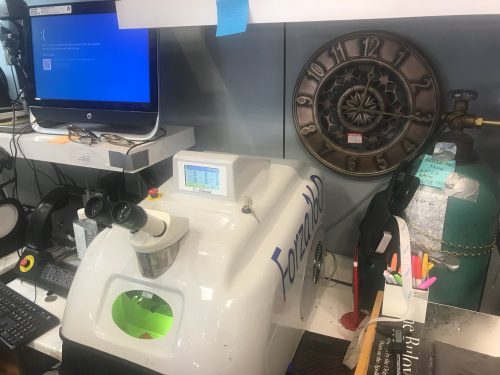 Whether for an anniversary, graduation, retirement or some other monumental life achievement, an engraved gift can be the perfect way to mark the occasion. If you've got a heartfelt message to deliver or an apt quote you'd like to impart on someone, Expert Repairs offers engraving services in Palm Desert, Coachella Valley, Palm Springs, Indio, and Cathedral City, CA to immortalize your message.
We know your engraving will be one you want to look great, which is why we take the utmost care in delivering it. From a special date, to a few words, to a special message, count on us for high-caliber engraving services that look absolutely exceptional.
Fast Engraving
Because we have an engraving machine in-house, we can tackle most engraving projects in just a day or two. Unlike other companies that send your objects out for engraving, we work quickly to get them perfectly engraved as soon as possible. Plus, because we do all engraving work in-house, you'll never have to worry about your items being sent out, where they might otherwise be mishandled.
Send the Right Message
No matter what the occasion or what your special message is, let Expert Repairs help you say it with the right personalized engraving. Whether it's on the back of a luxury watch, a special trophy, a commemorative item or something else, we'll make sure your item is imbued with the right message. Visit us today to learn more about our engraving service, knife-sharpening services, and watch repair, or call us today at 760-776-0800 for more information about our capabilities.